Virginia Creeper Trail
White Top to Abingdon, VA
October 2002
These pictures are from my trip to Virginia in October to ride the Virginia Creeper Trail. We stayed at the Riverside Campground in Abingdon, and used Adventure Damascus to shuttle us to the trailhead at White Top.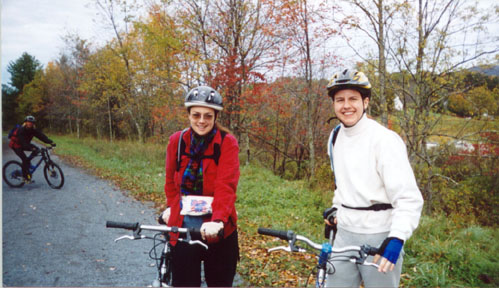 That's me, Photo Spread, on the right, and my friend & coworker Lisa on the left. It was rather chilly in the morning when we started out, hence the layers of clothing. This is at White Top Station, which is about 1 mile from the North Carolina state line. (You can ride an extra mile out to the state line if you want - we skipped the 2-mile round trip.)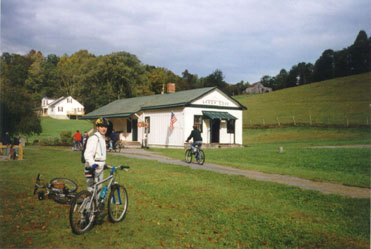 This is one of the old railway stations along the trail. It's now a "rest stop" for the Virginia Creeper trail.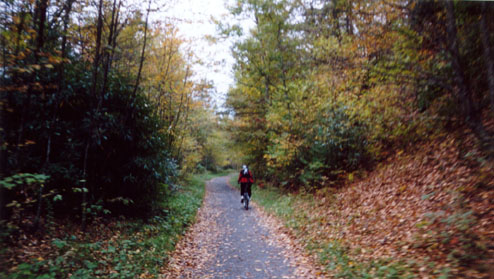 This is what a lot of the first half of the trail (White Top to Damascus) looks like - trees all around; wide, clean trail; wildlife occasionally bounding across the trail. Watch out for deer!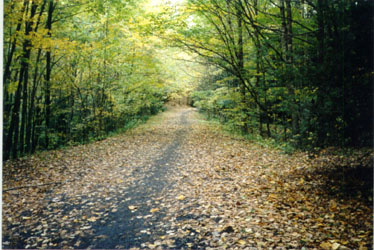 I think this is on the second half (Damascus to Abingdon) of the trail, but I could be wrong. The trail surface is crushed gravel and leftover cinders from its days as an active rail line.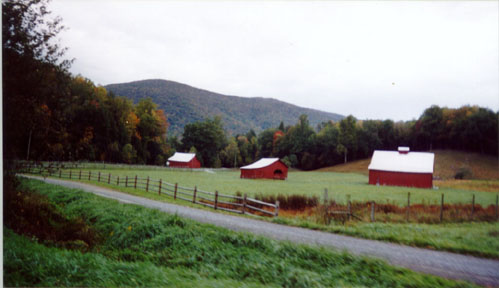 Just some of the cool scenery you pass...

More really beautiful scenery...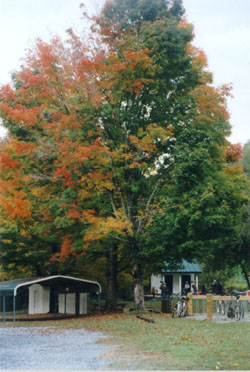 The colors were just starting to change when we were riding...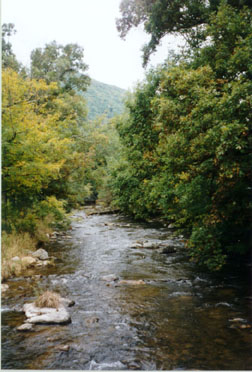 And the trail follows the river most of the way.
Pictures of Riverside Campground - October 2002
Copyright 2006 Patricia Dew. All rights reserved. No images or text may be reproduced without express written consent.